SHORTSHOCK!
Celebrating the short film work of

: Stephen Volk, Tim Porter, David McGillivray, Ken Russell, Emily Hagins, Jason Swinchock, Jason Rudy, The Indelicates, Derek Jarman, George Harrison Marks, Mary Millington, Bruce Lacey, Larry Clark, Nigel Wingrove, Clive Barker, Brian Cummings, Peter Shillingford, Lindsey C. Vickers, David Lynch, Dario Argento, James Dearden, Sean Ellis -

and

Monty Python

. .
because size, at the cinema, isn't everything!
The short film is, for many, a love it or loathe it affair. Adored by buffed-up film students everywhere and a glimpse of possibility for those born with a reel or two of moving image in their blood – it's a definite step up the celluloid ladder for those seeking to pursue a future in full length movie-making. But for other, less rabid movie fans or blockbuster freaks, it's a format that's more of a quick fix at best (not long enough to fully appreciate plot or purpose, but still a fun diversion, especially if made by a favourite director or starring a favourite actor) or, at worst - a crushing bore and waste of tape or memory space. All too often, the short film – a format lacking the financial or commercial backing of a full-length feature, ends up being little more than a vanity project for those whose names are never heard of again.


But whether you love them or loathe them, any criticism of the short film format being creatively dead is unfair – they are a unique cinematic art form and much more than just a starting board to bounce up into the big time from. Many of the greatest film-makers Britain has ever bred have made memorable short films that remain valid and sought after to this day, especially by fans of their work. Such rarely seen shorts made at the start of a long career are like fabulous little secrets to treasure for some of us – something special, just between you and the director, like old-fashioned favourite B-sides to the bigger budget movies found on the flipside of the disc.

You just have to look at the career of Ken Russell (possibly the greatest director of the short film format we've ever known) to be reminded just how important and valid the quickies can be. Russell's first short film Knights on Bikes in 1956 was unfinished, but he followed this up with a further thirty or so more (including 17 for the BBC series Monitor between 1959-1965) before his most famous feature length movie came along - Women In Love in 1969.

Women in Love was a film that stretched the short film (and Russell's lifelong blueprint of deeply personal and wildly-imagined meditations on classical literary works or the dream lives of composers, dancers and poets - often framed by censor-baiting imagery, pop-kitsch madness and wildly-forbidden eroticism) into feature length excursions.
Russell had passion for people he adored or found inspiring in some way - usually wildly creative people, admittedly, and those who jabbed at convention (and his own jabbing at convention could be the on-screen act of jabbing an oversized syringe into a big bare, powder-puffed rear, should the moment arise - or just a deeply quiet and philosophical meditation on the self and the nature of salvation; Russell could be equally, effortlessly at home in both camps).

At times, Russell's films – short or otherwise – played it straight, and let the words or music of their subject break through. On other occasions, unshackled creative abandon took hold. His feature length Gothic (1986), centred on the life of Byron and friends, seethed with delirious vision; it was a hallucinogenic cocktail that the already convention-busting writer Stephen Volk's initial script, perhaps laid the groundwork for – without realising quite how far his director would take the wild and wonderfully obscene visions and surreal stabbing to the senses. Taken, of course, to extremes.
While many a Ken Russell feature film may have drifted into blatant extravagance they always did so in tune to the personality of the person whose life – and lifestyle – the director was peering at. Russell's shorts were no exception and no less free of unique auteurship.

EMILY HAGINS - HARD AT WORK!
JASON SWINCHOCK



© THE INDELICATES / CORPORATE RECORDS
Back in the early 90's director and master of the short film himself, Derek Jarman added a touch of class to the pop promo directing short films for Pet Shop Boys, Suede and The Smiths, for whom he directed a startlingly frantic film for their epic track 'The Queen is Dead'.

I tell David about a young film-maker called Tim Porter, whose progress in the making of his first professional short film - 'Juggling' I have been following from the first announcement of its pre-production online (I've followed the film closely enough to earn a credit of 'thanks' I've been told by Tim, in the end credits - so no pressure to like the film here then!). Tim had a hard time on set with a string of disasters that nearly shut down the production completely (more on this later). Are traumatic, high-stress short film shoots something of a given in the genre (I also hear from another established producer later of short films made in the 60's and 70's - Peter Shillingford, about a certain amount of trauma often experienced on these kind of quick-shoot film sets)?

David's reply isn't, perhaps, the expected one: "I really haven't had any trouble making short films," he tells me. "When I have enough money, I just go out and make another one. It's so easy. In my view, however, the general standard of the short is very low. I rarely see short films I like. But there are more than ever - sometimes thousands are submitted for one festival, and I see no sign of this declining. I'd rather make features because there is no market for shorts. They're unsaleable. I still write features. The latest is called The Tradition, which I did with Nikolai Galitzine (director and star of the 2004 horror short 'Voisins' and special effects technician on films including Clive Barker's Candyman and Stephen King's The Dark Half)."


NIKOLEI GALITZINE


After telling David a little more about Tim Porter, the director of Juggling and our representative from the next generation of short film-makers out there, he seems to be interested in his work. "Good luck to him," he says, as I get ready to watch and review Tim's film on the day of its release.
Before that review takes place, I talk to one of the most provocative film-makers in the UK: Nigel Wingrove of Redemption Films. This is the man who gave British horror film-makers such as David McGillivray national exposure, initially on VHS in the 90's and since then, into more modern home video formats. Wingrove almost single-handedly released and kept alive British gothic horror favourites including House of Whipcord and Frightmare through his own video distribution label, Redemption Films (part of the Salvation Films group) and has carried on doing so for the last few decades - introducing cult cinema of all kinds to a baying, and back then - quite neglected - fan base. Censor-baiting classics from Tinto Brass's 'Salon Kitty' to Mario Bava's 'A Bay of Blood' found their way onto video shelves across the country with unique, stylishly-branded video covers featuring sultry gothic models in poses often more thrilling than the films themselves – though not always!
Even if you had no interest in the actual movies, you'd still probably be teased by the striking Redemption covers and desire to do something different, as you browse the video shelves! The label also started including music CDs from bands the Redemption name supported (or nurtured) to the main feature film releases or adding (and so keeping alive) short films that could be of interest to the viewer; a practice once de rigueur at the cinema, especially in the 70s.

Nigel Wingrove, in the early days of video distribution, started to make short films himself. An early production; 'Visions of Ecstasy' (1989/ 18 min) shocked the British media when it was banned by the British Board of Film Classification (BBFC) for blasphemy - the first film to have been banned for such an offence in this country (although in recent months the BBFC has finally granted the film a DVD certificate fully uncut at '18' – how times change!).


The reason for the reconsidered opinion on Visions of Ecstasy: according to the recently published BBFC report, the decision on the original film: "....was taken on the grounds that the publication of the film, which the issue of a BBFC certificate would permit, might constitute an offence under the common law test of blasphemous libel….In 2008, section 79 of the Criminal Justice and Immigration Act abolished the common law offences of blasphemy and blasphemous libel. This means that the BBFC is no longer entitled to consider whether the publication of the film might comprise a blasphemous libel". So there you have it - enjoy the freedom!
For an agent provocateur of film releasing and film-making, Wingrove remains a hugely successful businessman and one of the most ferociously friendly faces of film distribution in the industry. At a time when the UK had all but abandoned Ken Russell's more experimental, surreal, video short film-making, Wingrove distributed the director's flamboyant Poe-take, and wonderfully named - 'The Fall of the Louse of Usher' (2002) on DVD.

Short films have always been well supported across the Salvation range of films from other masters of the craft, with British horror author and director Clive Barker's little seen early student films Salome (1973/ 18 min) and The Forbidden (1978/ 36 min) both released by Redemption films, and especially treasured by fans. These are important films that would have, almost certainly, never seen the light of commercial day, had Wingrove not taken an interest.
One of Nigel Wingrove's own short films - Faustine (1990), is just one minute long, but had the backing of Channel 4 to be so. Just recently, Wingrove has been going back to the film to revisit this unique work based on the poem by Algernon Charles Swinburne, and "trying to piece it together from the original negative". It's a film that also stars cult actress, and face of Salvation Films - Eileen Daly.
I took the opportunity to ask Nigel about the fascinating birth of this little known short: "Faustine was to be part of a Media Show episode on Channel Four back in 1990," he told me. "They were devoting a section of the program to my work and the film Visions of Ecstasy and they wanted to film me making an erotic film - so I was given a small budget to make something. I chose an interpretation of Swinburne's poem Faustine and worked with Eileen on it - we had just started going out together then. Unfortunately the film 'Henry and June' was just about to come out and they suddenly went with that instead which is why Faustine was never screened. After Faustine, Redemption started and the company kind of took over."

FAUSTINE ©Nigel Wingrove
I wanted to know whether Nigel has considered returning to the short film format which he seems to have abandoned in recent times: "I have actually shot loads of stuff over the last few years that hasn't been released yet but I'm actually chomping at the bit to do some more filming and really hoping to do some later this year." So BBFC and old-fashioned blasphemy laws - beware!
THE AWAKENING
Writer and novelist Stephen Volk is well known for his feature length screenplays that have been directed by some of cinema's greatest directors: these include the twisted delights of Ken Russell's Gothic (1986), William Friedkin's surreal and gruesomely earthy fairy tale The Guardian (1980), as well as last year's old (boys) school Ouija board of otherworldly frights; The Awakening. 







STEPHEN VOLK (©Jonathan Hall/ Clerkenwell Films/ITV)
Volk has only written one short film to date (although he has contributed many standalone short scripts for television) called The Deadness of Dad (1997). Directed by Philippa Cousins, it was a huge success - winning Best Short Film at BAFTA and the Celtic and Galway Film Festivals. Stephen's television shorts include Cyclops (2001/46 min) for Channel Four's 'Shockers' and Massage (1995/ 50 min) for the BBC series 'Ghosts'.
I ask Stephen Volk the most obvious question, but it's one that needs to be asked – why have there been no more short films from him since that huge success with Deadness of Dad? His reply is a familiar one: "To be honest, the thing is money. Short films can't and don't make anything – which is why so many directors use them as showreels or as stepping stones to show off. The good thing about Deadness of Dad is that it was a story we wanted to tell. Not as a means to an end, though that would be nice, but because this story was good. I think Ken Russell had the same attitude – I find it very off-putting to think of film-makers telling a story, any kind of story, in order to show their skills off or get an agent."

I tell him that I would love to see some of his short stories made into short films and can't understand why this hasn't happened yet! Stephen's reply is encouraging, and he agrees that: "Many of my short stories could be short films. Easy! If anybody wants to direct them, all they have to do is ask. Perhaps I'd like to direct one. Again, all a producer has to do is ask!" And the funding issue? "Personally I don't want to be arsed to go with a begging bowl for funding, but I'd be happy to cast and recce and shoot the thing - shoot my arse off if somebody was excited enough to go on that journey with me. As David Mamet said to his nerve-wracked producer when he directed a film for the first time, 'I don't know what you're so worried about. You'll either get a fantastic movie or my humble apologies!'"

©
Jennnifer McRae
Did the initial idea for The Deadness of Dad come from Volk?



"I was actually working with a director called Philippa Cousins on a feature film script I'd written called 'The Undertaker' which she'd found reading spec scripts on my agent's shelves! Anyway, one day she said there was money floating round regarding a short film scheme and if I had an idea she reckoned she could get it made, with a little help from BBC Wales. We were both Welsh, and both knew Karl Francis, then head of BBC Wales Drama. I had a short story idea called 'Uncle Morion' which was like a dark Ray Bradbury-esque tale of a boy who thinks his dad has come back from the dead. It ended with the boy tripping him up in a graveyard and the drunken man dies in an unfilled grave. Philippa encouraged me to write it as a script, but said to focus on it as a 'magical realist' piece rather than horror. The interesting thing was that, by avoiding the horror, I found the heart of the story – and it encouraged me to do the same thing in other stories since. I found out I'm not really interested in shock tactics or gore – it's the emotional effect I'm after."



With the funding in place, the creative process could begin.



"It was now 'do-able' location wise and cast wise which is important in a short. Most important of all: it had a script, which young film-makers forget. I honestly think 'story' is what separates a good short from being a good showreel. We didn't draw up contacts, and I wasn't paid a bean, not a penny, but it was very satisfying because every word in the script and every scene and angle in the script was shot and made the screen."

I comment on the cast being a strong one, with Rhys Ifans in the lead role of 'Dad/ Uncle Dai'. Was Volk at all responsible for this?

"The casting was entirely down to Philippa," he replies. "Though Karl (Head of BBC Wales Drama) suggested Rhys Ifans because he'd been in Karl's film 'Streetlife' with the then unknown Helen McRory."

Mention of Helen McRory (whose film and TV work includes 'Harry Potter', 'Messiah' and 'The Special Relationship' - as Cherie Blair) links to another short film just completed: 'The Cabal Club (Soho)' (2012/ 20 min) which Helen stars in. This tells the story of a features writer pitching an idea to her editor at a Private Members Club about a 'clone slave class' - but the controversial writer is about to receive a shock of her own when she discovers that she is herself about to be 'phased out'. It's proof that actors can work for little or no pay in short films while still in the fast lane of tip billing. Helen will also star in the big budget US TV series 'To Appomattox' set in the Civil War era in 2013. The series also stars Rob Lowe and Stephen Lang as Abraham Lincoln.

There's another connection to Stephen Volk and a new short film through actress Lesley Sharp, the star (as medium Alison Mundy) of Stephen's cult supernatural ITV series 'Afterlife' (2005-2006). Lesley stars in a brand new short called 'Peekaboo' for first time director Debbie Howard, currently in pre-production. She will be starring alongside Shaun Dooley who also appeared in Stephen Volk's The Awakening.

Back to The Deadness of Dad and that starring role for a young Rhys Ifand: "Rhys was pretty unknown back then," Volk comments, "and I don't think there are many actors who would know how to play the comedy, the ambiguity and the dark side to the film, without over-doing it - but Rhys was able to and I thought he was great. Funnily enough Lisa Palfrey who played 'Mam' had been his ex-girlfriend in real life – but then Cardiff is a small place!"

In the role of the boy in the film was first time actor (and this has also been his only film so far); Paul Jones. "The boy, Paul, was remarkable," says Volk. "They had open sessions for casting and found these boys who were all friends and Philippa very wisely chose the un-showy one to be the star, not the comical one. She knew he had that marvellous face, and that made the whole film work. The funny thing was that the boy playing 'Big Pal' got his head shaved halfway through shooting and his dad came on set and was like 'Doesn't matter, does it?' Well, that's why the boy is wearing a balaclava in the football scene at the beginning! Actually it turned out to be a great period touch because we all wore those things in those days!"
The Deadness of Dad is one of the most moving of storylines. The film follows the world of a young boy struggling to cope after his Dad dies. Unable to face with the reality of the situation, the boy becomes convinced that his Dad's twin brother, who comes to visit, is actually his deceased Dad come back to life. The film was described on the Internet Movie Database by fans of the work as: 'a masterclass in casting; in showing-not-telling, and in finding the exact visual image to convey the emotional state of its characters… I've been using it to teach short film at degree level for ten years, and I've seen many, many shorts. I rate it as one of the best I've encountered' with another reviewer making the point that: 'it's a real shame that this wonderful picture is not available on video. It's a beautiful, beautiful, beautiful picture'.

As a fan of Volk's writing, I want to see this film too, but it's a hard one, or maybe an impossible one, to find. Over to Stephen Volk himself to ask:

why isn't this acclaimed short film available on DVD or video - anywhere?



"It's not available widely as far as I know - maybe for film societies. In fact I don't even have a decent copy other than a faded VHS so I wish it was available on DVD too, because I'd like a decent copy!"

Like writer and producer David McGillivray, Stephen Volk is equally positive about the ease and experience of making short films and has nothing negative to say about his own experience when I ask him if short film-making is more traumatic in some ways (struggling for funding, fast shoots, crew fallouts, unloved by anyone except a few when finished..) than working on a feature film: "I couldn't disagree more," he says. "This went like a dream and came out great. Maybe the director would say differently, but for me it was perfect. I suppose if you really have to grub for money it's hard but having 18 producers breathing down your neck on a Hollywood feature is mercilessly hard and sometimes the stupidity attached to a large budget overwhelming. You and a director and a small crew doing it on the hoof – bliss! Nobody telling you what to do - fantastic!"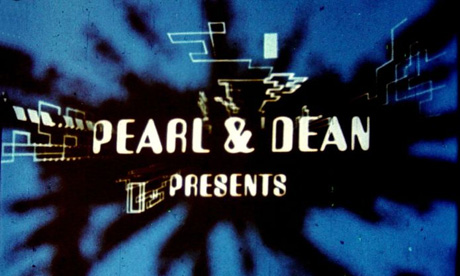 Just a few decades ago, short films were as familiar to cinema-goers as they were with the Pearl and Dean logo and the "pah, pah, pah pah – PAH!" jingle that preceded every movie. Or with the adverts that came with a hissing animated snake sliding through cinema seats warning you to "watch out for your valuables" or the announcement (that everyone always ignored) from the House of Raj restaurant up the road that they had 'half price offers on all meals if you booked a table before 6pm'. Those were the days!

Equally nostalgic were the short films that used to play before the main feature. These became as good as – or even better – than the main attraction. Even Monty Python's The Meaning of Life (1983) would be heralded in at the cinema by a short film from Terry Gilliam in which marauding City accountants rebel against their elderly masters and ride the London corporate seas in their office block galleon, attacking those financial institutions full of the robbers and thieves we now know them to be – well Terry Gilliam knew nearly 30 years ago! The film was called 'The Crimson Permanent Assurance' and was originally intended to be a short animated film, but with one big escalating budget being blown, a script hitched up to be Gilliam-style live action for a change, and a whopping 16 minutes of film later and the most memorable pre-main feature short film perhaps ever made, was born.

I remember going to the cinema as a boy (maybe to see Star Wars, or something like that) and watching a short film before the main feature about the search for the Loch Ness Monster that I became obsessed with finding again and one day watching (it was part animation and part documentary if I remember), but it's a film that – for me – has gone off the radar, hidden in the underground caves of history, never to be found. Not even a single fin of a sighting of this film has broken the surface in my search for a beloved childhood movie memory. But it's proof of the power that a short film can have.

The BFI recently held a celebratory night, hosted by the eclectic Flipside team, devoted to three great examples of those short films that played before the main feature. The first film shown (*spoilers follow*); 'Twenty-nine' (1969/ 26 min) follows a night and early morning in the life of Graham Baird, a young man (well, maybe not all that young – he is taunted by a ravishing girl later in the film as being an "old man", with the girl even writing this on the mirror in bright red lipstick to make sure he gets the message!) playing away from home over a debauched night in Soho on a lonely business trip; lost in the drunken haze of that famous old Soho nightlife with visits to strip clubs, late night bars and a rented room in a seedy hotel. Eventually it turns out the man may have gone too far, waking up in a strange bedroom the next day - he may even have killed a pretty girl who he went back home with the night before to her smart Chelsea flat. There's a twist to the tale - the whole scenario was set up by his wife to teach him a lesson!

'Twenty-nine' was directed by Brian Cummings and features a fantastic early appearance from Yootha Joyce of George and Mildred fame, as a Soho prostitute; "It's cold in here, why don't you take off your clothes so I can warm you up?" - she tells our drunken hero on the latest dirty stop off point.

The film remains a sordid, seedy slice of that late 60's period Soho decadence and mixes male anxiety about pretty much everything with a really wicked sense of humour - a nudge and a wink at all those who once got lost in the red neon-lit excitement of signs (now gone) promising 'Girls! Girls! Girls!' and 'Drink! Drink! Drink!'.

It's quite a dark film at times, and Alexis Kanner as Graham Baird is suitably initially arrogant and then clearly vulnerable as the night slows down to dawn. The moment in which we also witness a fleeting memory from the hungover man the next day - of a murder about to be committed on the teasing, unknown, nubile girl in the bedroom - is cleverly edited from Graham's face fuelled with anger at the mocking of his age (Twenty-nine of course) to a vibrant early morning market street scene and a piercing loud screeching whistle nearby that could also be a girl's scream - a scene not that far removed from the terrifying trickeries of Hitchcock himself. There's also an appearance from pop band 'Tuesday's Children' to liven things up with – not a bad coup for a 26 minute movie! The film played before Lindsay Anderson's giant of movie; 'If....' in the UK - I wonder if there was a certain snobbery involved with the pre-feature shorts about who you went out with?




The screening at the BFI of Twenty-nine was introduced by the film's producer, Peter Shillingford, who told us that the director, Brian Cummings, couldn't be tracked down as: "That's the kind of person he is". We were also told that the producer had his first and only fisticuffs with this missing man, but he talks affectionately about him. Ever more lovingly lurid tales were told of his experience of short film-making in Soho at the time; when film crews would set-up in a hotel where rooms were rented out to working girls by the hour, where a bottle of vodka would be on your desk instead of bottled water or energy drinks (not even a Blackberry like you'd find today) or where finance was often sought from local businesses with at least some of the money earned from the movie possibly going to all kinds of perhaps dubious local organisations. Even those who helped fund your movie such as local electrical shops (as they could provide the on-set lighting too) were described (and no names mentioned!) as "mostly hooligans".


PETER SHILLINGFORD
Shillingford went on to describe how being a film-maker in Soho in the late 60's was as decadent a time as a young crowd of modern film-makers back then could ever dare imagine, and while he "never experienced the drug culture" at the time, "everything else was going on - they were wild times." He finished his introduction to his movie, a film not seen for many years, with words that probably relate to most short film-makers today: "I have no idea how this film managed to get made!".



I know that Tim Porter, during the making of his short film 'Juggling' thought much the same thing at times - how DID this film get made? A recent University of Westminster 'Contemporary Media Practice' graduate, Tim has made other films as part of his course, but this is the one he says he put all his pent-up, churning, bursting ideas and creative drive towards (the film is semi-autobiographical) and broke free (to an extent) from the University to make - it's the film, he says, that he has been waiting to get the chance to make. This was his chance.

Although Juggling was made while still based at the University of Westminster and screened initially as part of a student media showcase called 'Optical Soup', the project was always deliberately breaking free of those perhaps overly protective, supportive shackles that the media course offered his deeply - maybe overwhelmingly - personal vision. It was a safety cushion that Tim knew he had to put aside to really set out on his own and create something much more personal than he had attempted before. Tim's script was also causing a few ripples at the University with what he describes as its "dark subject matter". Tim had already secured an unusual mix of student and professional crew, and funding had even come from established short film-makers and those within the industry, supportive of the production.

There was some trauma to come and conflict between Tim and the University too when Tim allegedly found himself, he tells me, having to defend accusations made about him to the University that he was shooting extreme sexual content for the film - he had to prove that this was not the case through the presentation of film reels from the day's shoot shown in his defence. I only have Tim's side of the story here - but he is clearly still upset by what happened.

It was quickly clear that the allegations of crossing any boundaries were not the case (Juggling is surprisingly restrained in fact, considering the subject matter) and the project continued - and to think the producers of short films made back in Soho in the 70's thought life was tough! Tim did have some much-needed support from a tutor on the course when he needed it most at this point, and this helped him through what must have been a very difficult time. Despite setbacks, Juggling did eventually get made and is currently being touted to major short film festivals across London, some with director Q & As - not bad for a first short made with frayed nerves throughout. Tim is already working on his follow-up to Juggling, a revenge drama called 'Eileen' that comes with a delicious tagline: 'Six years ago she escaped their violence…now she's bringing her own brand of justice to THEM'.
The plot of Juggling centres around a son's anxiety-ridden care of his elderly, disabled mother and his inability to break free from the crushing restraints of self-imposed responsibility leading to all kinds of (perhaps) sexual and (certainly) emotional hang-ups and clear life-changing anxiety. The director worked tirelessly to arrange funding (the main reason many short film-makers give up the ghost early on) for the movie over the course of the last year. One reason he succeeded is because, early on, Porter used multimedia outlets to launch a pre-shoot publicity campaign to get his short film project noticed - the very real personal fears that fuelled his script gained attention on sites such as YouTube with filmed outpourings, clear and compulsive, of purpose and intent. I don't think he will be able, or even should, do this for every movie he makes. That would risk overkill. But for a first time semi-autobiographical storyline, the background adds admitted appeal.
It helped too that Porter is an accomplished musician and songwriter, as film narrative and soundtrack became clearly linked from the start and a good idea developed of how the music influenced the film. Tom chose the musician Volor Flex (a young Russian producer who describes his style as 'tribute' mashing up the sounds he likes and that fit a mood) for the soundtrack, with music taken from the LP 'Tramp' and all copyright thankfully waived. The result is a thrilling merging of stark visuals and pulsing soundtrack with a clearly harrowing script.


© TIM PORTER
It's been a difficult year for the young film-maker, working on such a clearly personal film as Juggling has been. Almost to the point of breakdown, it seems, at times. While there may not have been any actual fights, or bottles of vodka on Tim's desk like we have in the recollections of Twenty-nine's producer (I don't think, but I don't know!), the process of making an anxiety-ridden, emotionally-searing short film - was still a clear near disaster at times. At one point the leading actress quit the day before shooting was due to begin at a plush office location already booked and paid for. Other members of the production team quit, and when the film was left without a leading actor (Porter says the intended lead actor's fees became too high after he was signed up to an agency, despite having appeared in some of the director's previous shorts) he had to star unexpectedly in his own film - in the tormented lead role. Perhaps because it was so personal a role, I get the feeling it was always written to be played by someone else only - perhaps even had to be.

Andrew is a successful businessman in the heart of the City with everything going for him, apart from a life of his own – instead it's a life spent caring for his elderly, disabled mother in a place that's less a home, increasingly a prison. Bad things are going to happen. Atmosphere gets gloomy. Tragedy strikes. Blood flows. You get a sense, that something even worse could have happened, or could go on to happen, and Tim later confesses to me that the idea has crossed his mind!

© Tim Porter
Was it hard for Tim to play the lead role in his own movie?
"Obviously it was difficult to play a role that is semi-autobiographical," he says. "The film is an exaggeration, it's not meant to be taken literally but while there are elements in it that are truthful, the character that is on screen is not 100% me. I mean, I do tend to bring a lot of myself to the role. The constant worrying and panic attacks, and the whole theatre of separation and anxiety, are true. The problem was, as I acted in the film, I often couldn't separate myself from the character. That was a bit problematic at times!"

The reality of film-making struck; the on-set arguments, alleged back-stabbing, failures of certain scenes that had to be reshot or scrapped resulting in the departure of crew members and some especially cruel negative responses to the podcasts updating the film's progress felt, to Tim, like a direct attack on what had perhaps become too personal a vision to be able to blank such criticism out.

Was the on-screen distress of Tim's character less of a role and becoming more like real life as a result of the Hell-like descent into certain chaos that the shoot sometimes must have felt, at times, like it was heading towards (a similar kind of frayed-nerve chaos that Twenty-nine's producer had also talked about)?
"I didn't want to see the lead character break down on screen initially," says Tim. "Essentially I just wanted crying and bawling.
Thinking about it now, when we shot that scene, there were people talking downstairs in the house and the crew weren't controlling the set too well, or paying much attention. We had to shoot with the time we had and the whole shaking thing… I just went with it! I'm glad you don't see the character crying now, as it kind of makes it even more upsetting to imagine what's going on inside."


© TIM PORTER
Short-film making could just be the pressure-cooker of the film world. You don't go through that much stress without a real desire and thirst to succeed. I watched Juggling last night and my thoughts on the film - and even whether Tim's torture was worth it! - follow. But let's step back thirty three years, to a thirty three minute movie and another of those short film that showed at the BFI's Flipside showcase of films that used to play before the main feature - this time a classic of countryside creepiness and genuine unease; 'The Lake' (1978).

This deliriously creepy, masterful short film directed by Lindsey C. Vickers follows a young man, Tony (Gene Foad) taking his girlfriend, Barbara (the deliciously cute Julie Peasgood) on a picnic in beautiful autumnal English countryside near the site of an old house where a father recently slayed his entire family, including the pet dog. Clearly, the fact the young lovers out for a picnic also have their pet dog along with them (the jet black Rottweiler - Condor) doesn't bode well.




After an initially quite funny sequence in The Lake where the couple stroll past the old house (and a shadowy figure watches from the window) that starts Tony off on a long tale about the awful things that took place in that house of horror - he suddenly remembers they are on a romantic afternoon together and there to enjoy themselves: 'Come on. Cheer up,' he says. 'We're here for a picnic!' Then the horror kicks in. The lake they end up sitting beside ripples and bubbles as a figure shuffles through the leafy forest around them. Before long, something out of sight breaks the surface of the lake. The dog starts barking at an unseen figure. The car windows and doors when Barbara tries to escape – lock. Condor the dog goes under the water while swimming towards a stick and his owner dives in after him, swimming out towards an odd dark shape that floats to the surface as the brakes on the car parked up on the hill are released . .

According to the BFI notes handed out at the 2012 screening (with an extract from a review from Eric Braum in a 1980 edition of the magazine Films and Filming) the movie was shot in eleven days for £28,000 and partnered the Chuck Norris thriller 'A Force of One'. The Lake is a glorious example of classic, time-shifting, late 70's frightfulness and is as good as many of the feature length classic horror movies of the time with its clear dark shadowing of The Amityville Horror or Friday the 13th. It's a must see short for horror fans, and the director's only entry in the genre. Lindsey C. Vickers made one more (full length) horror movie, 'The Appointment', before vanishing into the night (or possibly The Lake) forever.



I don't think fledgling short film-maker Tim Porter will disappear from movie-making quite so easily. As Juggling does the rounds he is already working away to start up his own independent film collective full of like-minded film-makers to make movies that challenge conventional boundaries and expectations.

© TIM PORTER
The plot of Juggling is a slow-build anxiety attack of a screenplay; it all starts off with Andrew looking after his mother and making sure she is ok before heading off to a night out with his work friends (shades of Twenty-nine's Soho adventures perhaps - and look how badly all that turned out). Andrew gets increasingly uncomfortable when he starts talking to - and getting along with - a pretty girl he meets in a club (or has forced upon him by his drinking companions) who clearly has her sights zoned in on him. The girl from the club doesn't give up that easily when he backs away. She comes round to his house – sending Andrew into a fast-disorientating spiral of guilt, as he gets the courage to tell his mother that he won't be staying with her, or sleeping in her bed (her ever-there protector) that night. So begins a sequence of events that seems to be heading for certain tragedy.

The cast members of Juggling are memorable – clearly tuned in to the rapidly beating heart of the film's need to explore rage and debilitating thoughts of anxiety, failure, and loss. Especially good in the role of Andrew's would-be girlfriend; Jill, is Canadian actress Lindsey Verne, who stepped in at the last minute. Porter introduced Lindsey to the rest of the cast to make sure she was able to fit in with the production, and everyone agreed how perfect she was for the role.

I agree - she gives her character a quirky, endearing, perhaps even slightly overbearing take on a wide-eyed, friendly girl heading for a fall. The moment when she finally gets Andrew to head to the bedroom, shedding his clothing clinically onto carpet like the defences he's built up over years equally being cast aside, provokes real fear in the viewer. Andrew implodes – all that inner rage and years of silent frustration finally spilling over into a breakdown of sorts. Jill is the target of all the anger being spilt – she is to blame, and Andrew's mood dial swings from shy but nice to bad.

© TIM PORTER
I like the unexpected way the camera gaze avoids the violent sex act that we could see more of at this point, but instead uses blurring of the camera's focus and a sharpening-in of image for an extreme close-up on Andrew's contorted face as an uncomprehending Jill is finally set upon. There's a clear deliberate shyness to this scene, almost as if the camera doesn't want to confront what is happening, in the same way Andrew can't. All we need to focus on is the anger inside. The image of Andrew's contorted face during the clearly brutal sex act taking place off camera reminds of recent taboo-busting shock cinema masterpiece, 'A Serbian Film' and the same look of haunted hatred and suddenly released rage in that film's protagonist's face as his life spirals into a world of taboo sex and anxiety as a means of escape. The scenes of rage are clearly far more explicit in A Serbian Film than they are in Juggling, but clear similarities remain.

The music used in both these films has a similar vibe too, with A Serbian Film having, as its saving grace from accusations of trash-shock, irresponsible cinema (which it wasn't), a stunning soundtrack that is almost overwhelmingly panic attack-inducing; unrelentingly dirty and nasty. Juggling's soundtrack too blends beautifully with the action on screen in an often unnervingly melancholic way before diving deeper down into a nightmarish cocktail of percussive paranoia and thick, doomy beats – it's simply an outstanding soundtrack that feels like it's itching to be in a feature length movie, but still skulks perfectly at home in a short film like this one.


TIM PORTER - ON LOCATION
A sense of real dread is built up throughout Juggling's short run-time and the anxiety intensifies until something has to split. There is eventual punishment at the end of the film for 'mistakes' made – Andrew's eventual breakdown is real, red-skinned and raw. The amount of paranoia on display here makes you want to check that someone you love is alright with a quick phone call back home. The tagline to the movie is a belter: 'Everything is going to be OK?' and while Juggling does confront real issues, and has a message to get across, it's not slapped in your face until it hurts. It could be a horror movie at heart – it's clearly an unsettling film, but it doesn't stray into genre territory too far, staying resolutely serious in intent.

Having followed the making of Tim's film from that early germ-rush of ideas and podcasts to the long-term plans that the director now has for a career in filmmaking, it's exciting to have been around at the start and I hope there are many short films and feature length movies to come from him. Juggling has a fairly unresolved ending. For me, an extra five minutes or so of 'what happened next' perhaps even taking this film into a finale of ratcheted-up terror and some traditional cat and mouse chasing around the house as James really loses the plot and a grip on sanity could have been fun, if perhaps a bit more obvious and traditional in approach. I find out later than an extension to Juggling's central plotline is a possibility Tim has already considered!

The location shooting and cinematography on Juggling, with scenes of James strolling down graffiti-ridden underpasses and through lonely council estate-shadowed parks and play areas infused with a seeping rich sepia-orange glow from nearby street lights probably still just warming up, is especially impressive. The occasional brightly-coloured traffic light haze of reds and greens and neon sheens on cold, clammy skin, convey a dramatic landscape of suburban insomnia and unease.

© Tim Porter
It's not all perfect, perhaps. A brief scene set in Andrew's office, despite a quite stunning Cityscape view, is maybe more limiting than the other, more convincing locations of lonely suburban homes, empty streets and unabashed nightclubs. We perhaps don't need to see Andrew at work; the dramatic thrust of this film is clearly his home and social life - but the office scene is useful to enforce the fact that Andrew isn't in some kind of personal stay-at-home decline and penniless limbo, but is actually a very successful young man. You suspect he's doing the best he can as much for his mother as for himself. The freedom outside his office window is a poignant reminder that life exists beyond the front door.

The lighting in Juggling reminds of the colour-drenched work of David Lynch (whose 'red room' for instance is the catalyst for much of the horror taking place in Twin Peaks). Lynch's own 1970 short shocker 'The Grandmother' (where seeds are planted in soil and a quite freakish, sinister grandmother grows and gains life) is one of the scariest short works of film and creeping paranoia I've ever seen.

LYNCH'S GRANNY!

Other edge-of-your-seat directors have also utilised colour-coded scares to good effect, especially Dario Argento in films that include the rich primary colour-bathed, ballet school-setting of the horrific fairy tale 'Suspiria'. Argento has also utilised the short film genre to good effect in Two Evil Eyes, a film he made with George A. Romero in which Argento contributed the 60 minute short 'The Black Cat' and Romero the 60 minute short 'The Strange Facts in the Case of M. Valdemar'. Argento would return to the genre with two 58 minute short films for the Masters of Horror TV series as well; Jenifer (2005) and Pelts (2006).

Red and green is often used as a stop and go signal for film directors to play with the nerves. In the final film shown at the BFI's short film celebration, we were presented with the Hammer House of Horror-like 'Panic' (1978/ 25 min).




In this disturbing, lovingly crafted, horror suspense short directed by James Dearden, a young woman (Mandy – played by Julie Neesam) is driving home through wet and wonderfully blurred (due to the heavy rain on the windscreen – inspired cinematography) deserted suburban London streets on her own, very late at night, and stops to pick up an old woman (an absolutely terrific creepy performance from Avis Bunnage) standing at a rain-swept bus stop. The old lady is clutching a bag that we later find out, when emptied out at a local police station, contains a very large cleaver. Mandy had escaped with her life after tricking the old woman by asking her to check on the headlights, then driving away and leaving her at the side of the road. But her husband is less lucky. Heading out into that same, beautifully blurrily-shot, rain-soaked night, Paul (played by Peter Blake) also gives the old woman a lift. Waiting at the red lights at a train station crossing, the old woman gets out of the car, the left indicator blinking. She walks quietly away, a new big bag in hand. The lights go green. The car stays where it is, for what seems like forever. The lights go red. Pause. Go green. Pause. Go red...
We never find out what the old woman has done to the husband in the car – we can only guess.
This unforgettable film made an impact on a young British director years later, called Sean Ellis whose first short film, 'Left Turn', was seen as an un-credited remake of 1979's Panic. Ellis went on to make one of the most successful British short films ever made: 'Cashback'(2004). This was just 17 minutes long but went on to be nominated for an Academy Award. As a result of this success, in 2006, Ellis regrouped the original cast and shot extra scenes to turn his short into a hugely successful feature length movie starring Emilia Fox and Michelle Ryan, keeping the name 'Cashback' for the big screen.
I go back to writer Stephen Volk to find out whether he has any favourite short films of his own?

"I thought the film that Deadness of Dad was up against at the BAFTA awards was a kind of perfect short," says Volk. "This was Lynne Ramsay's 'Gasman' (1998/ 15min). It had a great story, like a Carver story, beautifully shot and told. I have to say that Lynn (also the director of the feature length films Ratcatcher and We Need to Talk About Kevin) wasn't best pleased that we got the BAFTA that night - and it was a wonderful night too, standing next to Sir Sean and Sigourney - but then Lynne got Cannes, so fair enough!"

And then a mystery: "The absolute favourite short film I've seen is one that I can't remember the name of but it involves a misunderstanding in an American train station. It's a beautifully crafted little tale - a 'friend of a friend' kind of story and I loved it! I wish I could remember the title.. But, again, the short films that really stand out for me are the ones with the good stories!"

A few days after speaking with Stephen he tracks the film that made such an impact on him down: it's Adam Davidson's 'The Lunch Date' (1989/ 12min) - a film that won both an Oscar as well as the Palme d'Or at Cannes for Best Short Film. A white woman misses her train and loses her wallet. She spends what she has left on a salad, leaves her table for a moment, returns to find a black man who she spotted earlier, eating her meal. Is he one of the homeless men she ignored on the platform earlier? She joins him - overcoming racial barriers perhaps. Of course, the twist (look away now if you don't want to know) is that she has the wrong table and is eating the forgiving man's lunch! Brilliantly simple, but still a perfectly - wonderfully - effective storyline, cleverly shot.


THE LUNCH DATE (1989)
I just have a couple of questions left for Tim Porter before he gets back to work on his follow-up to Juggling that will probably be the biggest test yet as to whether he makes it in the world of movie-making.

First, I ask Tim to name a few of his favourite short films . .

"I love Andrea Arnold's 'Wasp' (winner of Best Short Film at the 2005 Oscars). That's a nice little portrait into things. I mean if I were to talk about my peers, I really liked Deadpoint (shown as part of the Optical Soup student showcase of which Juggling was a part), directed by Milad Latoof - it told a very personal story about Iraq, people actually not trying to fight for the war but trying to harm themselves so they could get out of it. It's quite a harrowing film and I was really taken back by how she got to shoot in England and make it look like Iraq still. There were some great moments of intensity and I think she's a great up and coming film-maker."


'WASP'
Thinking back to the Cashback short, and how this was turned into a feature length movie as a result of the short film's popularity, I asked Tim a final question:



W

ould

you ever go back to the ideas explored in Juggling and reshoot scenes to expand the script into a feature length movie (and so let us find out what happens to James when all that dust has settled!) . . ?
"There were a lot of scenes cut from the original script," he muses. "Scenes where Andrew's on the train and Jill's on the train and for a second she's looking at him and the next moment he turns round and she's gone. There were things like that which I would have liked to have played on a bit more - before she gets to the house. We shot these scenes with a different actress but it just didn't work. There were major changes while on set and the end film does differ a lot from the intended script, but I don't personally wish to shoot anything more.

"There is another idea which is very similar to that shown but taken from a different side. It's actually from an old man's perspective and it's literally what would happen after Juggling. It's technically a re-visioning of 'Deranged' (a 1974 horror film about a rural farmer keeping the body of his dead mother in the house for company, along with other dead people and, rather like the short film 'The Lake'; their dogs too!). But the way Juggling is now -," and Tim smiles after a moment's pause, as if suddenly realising that he's actually made it through to this final stage, where all the whirlwind of publicity starts - a time he can perhaps reflect on, and be proud of, all that he's achieved - "I think it's great, you know."
Words: Mark Gordon Palmer




All images featuring George Harrison Marks and/or his films are © George Harrison Marks Enterprises/
http://www.harrison-marks.com
Many of the classic Harrison Marks short films mentioned in this article, including Witches Brew and Vampire - and around 200 others! - can be ordered from the official George Harrison Marks website.
All Juggling images: © Tim Porter.
(Permission for the use of all other images has been obtained wherever possible, please contact Seat at the Back - Cinema Magazine if this is not the case, or if you are the copyright owner and a picture credit is required.)
Support Short Film!